THE CHALLENGE FOOTWORK SYSTEM IS A 100 DAY, 5000 TOUCHES A DAY TRAINING PROGRAM FOR PLAYERS AT ANY LEVEL. THE BEST PART? IT ONLY TAKES ABOUT 60 MINUTES A DAY...
IF YOU WANT TO LEAVE YOUR LEGACY... THEN MASTERING THE INNER GAME IS FOR YOU!

The Complete Soccer Specific Mental Training System Will Take You To The Next Level... Guaranteed
A Complete Step By Step Guide That Is Guaranteed To Take You From Where You Are Right Now... To Your Team Leader, And The Player That Is Dominant And Demands Respect At All Times...
The Biggest 'Game Changer'... Your Mentality Is The Key To Your Success
No More 'Crumbling' In Games, Take Control Of Your Mental Game Now!
If You Are Wanting To Truly Find Out What You Are Capable Of And Reach The Potential That You Know You Can...
If You Are Planning To Have A Breakout Year, And Want To Become The Leader And Clutch Player Your Team Needs
If You Plan To Play College Soccer Or Make It To The Professional Level, This Is

A MUST HAVE

If You Are Getting Ready For Try-Outs And Want To Stand Out From The Crowd And Impress Your Coaches
If You Want To Prove All Of Your Haters And Doubters Wrong... Mastering The Inner Game Is For You
WANT TO JOIN ME AND THOUSANDS OF ELITE PLAYERS? HERE'S WHAT YOU WILL GET INSIDE:
WHAT KIND OF RESULTS YOU CAN EXPECT FROM THIS POWER PACKED COMBO?

"I just wanted to share a success story with the group. These two girls worked on "The Challenge" all summer. Didn't finish, but still working on finishing the program during off practice nights.
They just knocked off one of the top ranked teams in the state for the U13 Gold Division Triangle United Championship. They had to go into PKs after double sudden death overtime. My daughter (on the right) received a pass from a midfielder that was behind her. She made a Cryuff turn and put the ball back in the direction of the goal and shot with her left (non-dominate) foot into the upper left corner!
It happened so fast I wasn't sure of what happened. Afterward, we talked about the goal and she didn't realize she did it. I told her because of beast mode, she is able to just do things without thinking about it. Needless to say, she is stoked to do 5000 touches! Thank you David Copeland-Smith for the program. It has made these girls significantly better players. We are big fans!"
-Dion Lynn, Soccer Parent​
The Challenge has allowed Bella to feel comfortable being the player she wants to be. A highly technical, mentally composed, focused soccer player. The Challenge provides a solid fundamental framework that challenges Bella to constantly evolve and push her limits.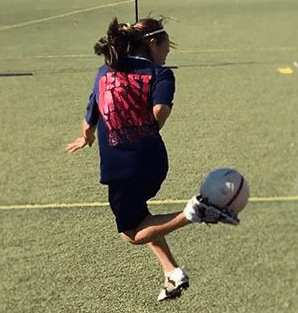 Joe B
Hawaii
I kept finding myself hiding from the ball in games. I was scared that if I messed up I would get shouted at by our coach and I just wasn't confident enough to actually want the ball. My parent got me The Challenge and I started it right away. I'm SO happy to report that I do not even recognize that old player! Because I have worked so hard using The Challenge, I KNOW I have good feet, and now not only am I screaming for the ball but I'm making a huge impact on my team as well!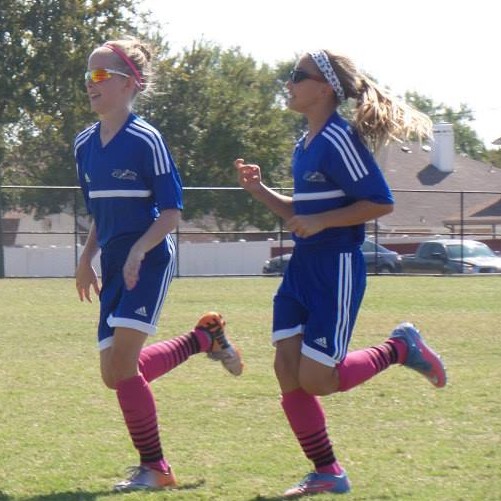 Lexi H
Texas
I'm a club coach and encouraged my players to buy The Challenge. 3 months on and it is blatantly obvious who did... And who didn't! The players that did are so much more confident in their technical ability, it's like night and day. I can't wait to see them in another 3 months!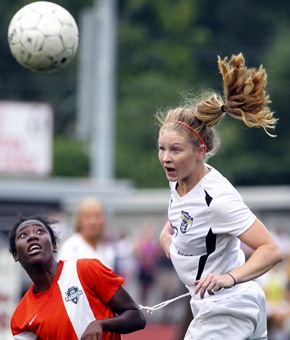 Lauren R
Florida
I was already a high level player (D1 College) and was looking for a program to run alongside my summer gym packet from my school. I found The Challenge and wow! Not only are you getting quality touches on the ball every day but it is also a good workout! This program made me more technical, more confident and more fit.
Thank you!​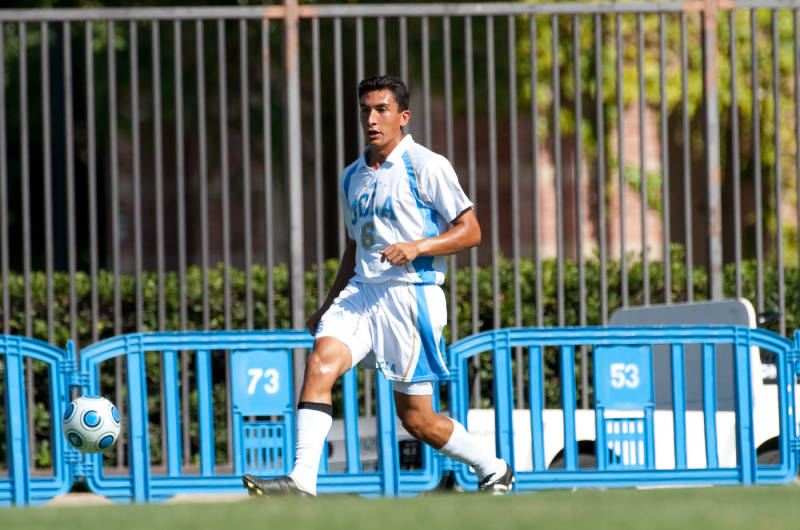 Sean A
D1 College Player
IF YOU WANT TO LEAVE YOUR LEGACY... THEN THE POWER PACKED COMBO OF THE CHALLENGE & MASTERING THE INNER GAME IS FOR YOU!

GRAB THE CHALLENGE & MASTERING THE INNER GAME

TODAY FOR ONLY $87