DISCOVER THE MOST EFFECTIVE WAY FOR SOCCER PLAYERS TO FINE-TUNE THEIR SKILLS AND ELEVATE THEIR GAME, WITH THE BREAKTHROUGH METHODS THE PROS USE TO BRING OUT THE BEAST IN THEM!
GET IMMEDIATE ACCESS TO YOUR GAME-CHANGING FOOTWORK PROGRAM BY SIMPLY FILLING OUT THE FORM BELOW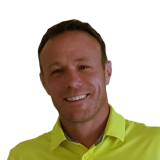 David Copeland-SmithFounder, Beast Mode Soccer
These are the exact same turbo boost footwork drills I used with Alex Morgan to get her touch back after an injury. Download them, they work!