IMPORTANT: WATCH THIS VIDEO BEFORE YOU USE YOUR FREE TRAINING SYSTEM (ALLOW 10-15 MINUTES FOR DELIVERY)

YES! I WANT TO SAVE 75% AND HAVE BETTER FOOTWORK NOW!

WARNING! WE WILL BE RAISING THE PRICE BACK TO $28 VERY SOON... SO GET YOUR COPY NOW!
PRIVACY PROTECTED
Column 3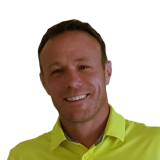 David Copeland-Smith Founder, Beast Mode Soccer
Imagine how much more confident you will be after taking 90,000 QUALITY touches! This system will help you develop the habit of self-reliance, and teach you how to, as we say at Beast Mode Soccer, 'Own Your Development!