Top European Soccer Academies Secrets Revealed: 100 Days From Now the Ball Will Be Sticking to Your Feet!
This Footwork Program Is Going To Improve Your Touch, Boost Your Confidence and Make You a Wizard With The Ball At Your Feet

Instant Access Immediately After Purchase. This Program is a Digital Download
THE CHALLENGE FOOTWORK SYSTEM IS A 100 DAY, 5000 TOUCHES A DAY TRAINING PROGRAM FOR PLAYERS AT ANY LEVEL. THE BEST PART? IT ONLY TAKES ABOUT 60 MINUTES A DAY...
WANT TO JOIN ME AND THOUSANDS OF ELITE PLAYERS? HERE'S WHAT YOU WILL GET INSIDE:
WE HAVE SNATCHED AWAY EVERY EXCUSE NOT TO BECOME AN ELITE PLAYER!
THERE ARE NO EXCUSES TO NOT IMPROVE WITH THE CHALLENGE. THE ONLY EQUIPMENT NEEDED IS:
EACH VIDEO CONTAINS:
ALL FIVE VIDEOS IN THE CHALLENGE SERIES CONTAIN 5000 TOUCHES BROKEN DOWN INTO THE FOLLOWING SECTIONS:
3000 QUALITY FOOTWORK TOUCHES
1000 DRIBBLING TOUCHES
1000 WALL WORK TOUCHES
THE CHALLENGE INCLUDES 100 PROVEN FOOTWORK DRILLS THAT WILL CHANGE YOUR GAME TOMORROW AND LEAVE YOUR TEAMMATES WONDERING WHAT YOU'RE DOING OUTSIDE OF PRACTICE...
IF YOU ACT TODAY... YOU'LL GET 3 FREE BONUSES!
FAST FEET BETTER TOUCH MORE CONFIDENCE
Add yet ANOTHER 4000 touches to your daily footwork routing with our YouTube series. You also get the training program success guide so that you can keep track of where you are! Join USWNT players Christen Press, Whitney Engen, NZWNT player Ali Riley, MexWNT player Renae Cuellar as well as countless professional players in this footwork series that has garnered over a million views!
FIVE KILLER TIPS FOR BECOMING AN ELITE SOCCER PLAYER
Beast Mode Soccer Founder David Copeland-Smith take you over his five biggest tips so that you can become an elite player. Learn how to:
Set Goals
Why Watching Your Own Games Is A Gamechanger
Improve At Every Practice
Watch More Soccer, Improve In Games
And More...
THE BEAST MODE SOCCER iPHONE BACKGROUNDS
Remind yourself that 'Champions Do More' every single you look at your cell phone with our awesome cell phone backgrounds! You get ALL six of them!
If you click now you can get THE CHALLENGE FOOTWORK SYSTEM -all modules and our our elite bonuses to transform your game as fast as possible-for only one payment of just $147! $97!
Instant Access Immediately After Purchase. This Program is a Digital Download
REAL PLAYERS WHO HAVE GOTTEN
REAL RESULTS WITH THE CHALLENGE
The Challenge has allowed Bella to feel comfortable being the player she wants to be. A highly technical, mentally composed, focused soccer player. The Challenge provides a solid fundamental framework that challenges Bella to constantly evolve and push her limits.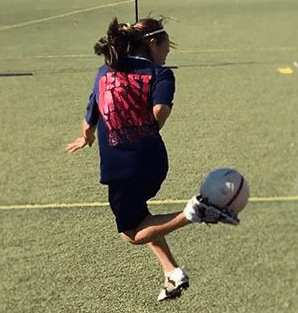 Joe B
Hawaii
I kept finding myself hiding from the ball in games. I was scared that if I messed up I would get shouted at by our coach and I just wasn't confident enough to actually want the ball. My parent got me The Challenge and I started it right away. I'm SO happy to report that I do not even recognize that old player! Because I have worked so hard using The Challenge, I KNOW I have good feet, and now not only am I screaming for the ball but I'm making a huge impact on my team as well!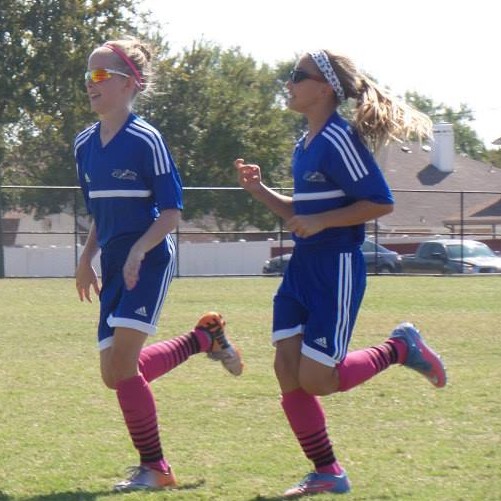 Lexi H
Texas
I'm a club coach and encouraged my players to buy The Challenge. 3 months on and it is blatantly obvious who did... And who didn't! The players that did are so much more confident in their technical ability, it's like night and day. I can't wait to see them in another 3 months!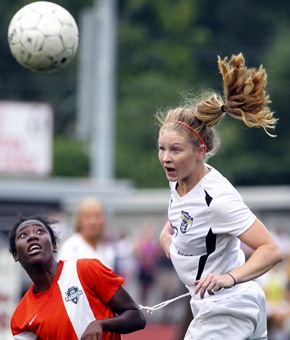 Lauren R
Florida
I was already a high level player (D1 College) and was looking for a program to run alongside my summer gym packet from my school. I found The Challenge and wow! Not only are you getting quality touches on the ball every day but it is also a good workout! This program made me more technical, more confident and more fit.
Thank you!​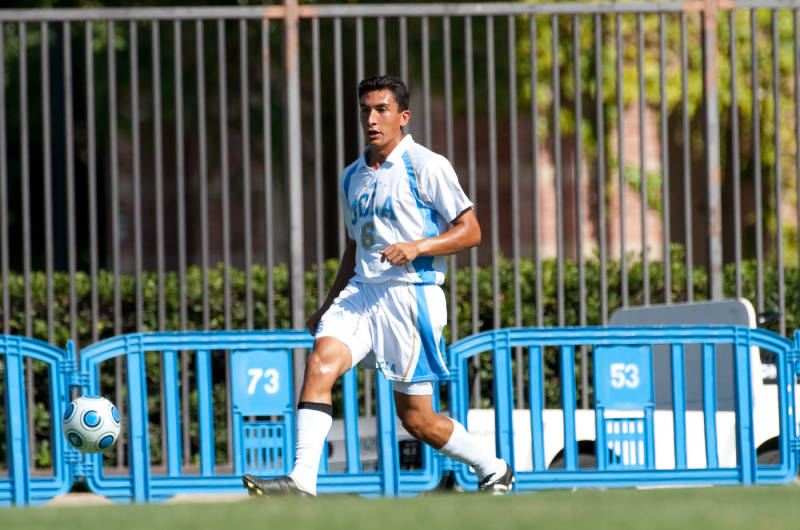 Sean A
D1 College Player
FREQUENTLY ASKED QUESTIONS
Is This A DVD Sent To My House?
No. The Challenge Footwork System is a 100% Digital Training System which means immediately after purchasing you will receive instant access to the training online. The training will be accessed inside of our online members portal.
Do I Need A Training Partner?
A training partner is not needed as all of the drills are designed to be done alone, however if you do have a friend that you want to train with, this program can easily be done with a partner.
What Do I Do If I Need Help?
Inside of the training you will have access to our coaches for any and all of your training needs. However, if you need technical support (such as help accessing your training) you can always contact our support team at [email protected]
Do I Need Any Other Equipment?
The Challenge Footwork System only requires you t o need a soccer ball, 9 cones (or old socks!) and access to a wall.
What Age Or Level Do I Need To Be To Use This?
The Challenge Footwork System is for all ages and levels. The training is split into three different modules; Footwork, Dribbles Stations and Wall Work.
What Happens If This Training Is Not For Me?
If you are a player with desires of getting better achieving your goals it is highly unlikely that this training won't be for you, however in the rare case that it is, just contact our support team with proof of you trying the system and we will make sure you get back on track!
Column 2
WHAT ARE YOU WAITING FOR?
Instant Access Immediately After Purchase. This Program is a Digital Download
"I KNOW YOU GOT THIS.
I'M WITH YOU.
LETS GO!"​
- DAVID COPELAND-SMITH
FOUNDER, BEAST MODE SOCCER
Disclaimer: Consult a physician and follow all safety instructions. Every effort has been made to accurately represent the potential of this training. Results are not typical, and only represent players who worked very hard. Of course, no guarantee can be made for every single player.
WHAT ARE YOU WAITING FOR?

Instant Access Immediately After Purchase. This Program is a Digital Download